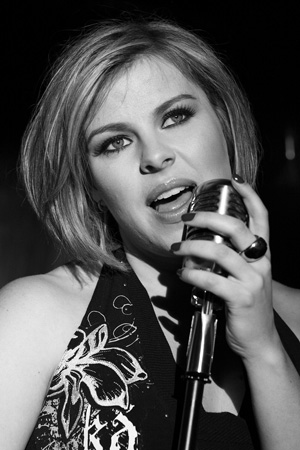 Hello Friends, it is with great pleasure that I introduce a great friend of Mine, 2008 Ontario Independent Music Award Nominee, Cara Matthew.


She will perform Sunday, September 21st at Trane Studio featuring National Jazz Award Winning Bassist George Koller (Holly Cole) and National Jazz Award Winning Pianist Dave Restivo (Marc Jordan).

She's got a great vibe of fresh, new jazz and blues on her debut album, "Make You Feel My Love". It features arrangements of tunes by Aerosmith, Billy Joel, Bob Dylan and other popular artists in a bluesy and jazzy fashion all on her very own. Produced by Juno-award-winning Greg Kavanagh, this creation is original, with pure melodies to be enjoyed by anyone who loves music.

Doors Open at 6:30pm
Cover $10
Sunday, September 21st
For more information please visit:
www.tranestudio.com
TRANE STUDIO
Jazz Lounge,964 Bathurst St. (2 Blocks North of Bloor St. West), Toronto
Please call for Reservations: 416.913.8197